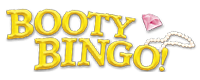 Play Online Scratchcards and Instant Win Games at Booty Bingo
In addition to our top online bingo games, we've got a swashbuckling selection of scratchcards for you to enjoy!
Are you longing for an instant win game? Our scratch and match games come in various themes and types. They are also very popular and easy to play!
How to play online scratchcards
If you're ready to jump on board, Booty Bingo is the right place to get your hands on several top scratchcards, as well as a variety of bingo games and online slots.
Online scratchcards are super simple to play. As you scratch away the boxes, you'll reveal previously hidden symbols that can bring you big wins, just like locating the "X" on a treasure map!
While pirates tell legendary stories of hidden booty, you can make your own treasure hunting story come true by scratching off the panels. Here's how:
Head to the games lobby to select the game of your choice. Note that every instant win game here comes with its own stake values
Before you kickstart your adventure, make sure you adjust your bets according to your desired amount
Depending on the game, you'll have to reveal a certain number of symbols to complete it
Scratch off each panel to reveal one symbol one at a time
To make things quicker, software developers have included a reveal button, which shows all symbols automatically- which means instant results!
If you win, your cash prize will be displayed on the screen
A Wide Variety of the Best Online Scratchcards
There's no end to the adventure with Booty Bingo's huge selection of scratchcards, each with a special theme that adds to the overall gaming experience.
If you like to hit a mean serve on the tennis court, you could try Tennis Scratch. Or, if you're more of a fan of exploring outer space, give Atari Asteroids a go. If these aren't your style, you can try your luck with many other online scratchcards. Scratch and match and you may win!
Mobile Scratchcards - Bingo for Mobile Games
Scratchcards, just like mobile bingo games, are some of the easiest games to play. All you have to do is to tap your finger on the screen.
To access the best scratchcards anytime and anywhere, switch to your Android or iOS device and play on our mobile-friendly site. If you are not registered yet, create a Booty Bingo account and come aboard our bingo sites, where you can enjoy all of our games, wherever you are!