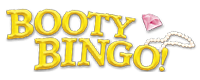 The Mobile Experience You Need!
We know you love your mobile like pirates love booty! That's why we are pleased to announce that Booty Bingo's games are optimised on mobile. On our amazing site, you can play and win bingo on mobile anywhere you are. Amazing, right?
The top slots, bingo games and thrilling jackpots are in the palm of your hands! Never miss a chance of winning big anymore. Enter www.bootybingo.com on your browser and start your adventure for potential wins. Like the online version, get access to your favourite games on your phone. Sign up and enjoy the best bingo rooms and slots 24/7 on your iOS and Android devices. Playing on Booty Bingo has never been so easy!
High-quality on the go gaming awaits you! Carry the mobile bingo site in your pockets and enjoy mobile bingo bonuses on the move. That's how it is, on Booty Bingo you can always prolong the excitement outdoors. Whip out your mobile to play at your convenience!
Play Now on your mobile!
iPad Bingo for Real Money!!!
You want to play bingo on your iPad? You've come to the perfect place. Our mobile phone bingo site displays an extensive list of games that you won't want to miss. Sign up and enjoy our mobile bingo, no deposit.
Switch on your iPhone and play!
Ah! A notification just popped up. Get ready to shout B-I-N-G-O into your iPhone! Open your browser or download the App. With the same login, you can enjoy the 90-ball bingo, 75-ball bingo, Swedish Bingo and 52-ball bingo.
Exciting bingo games on Android
It's showtime in our bingo rooms! Grab your Android device and enjoy the various bingo rooms on Booty Bingo. Buy your tickets for just a few pennies and mega wins could be in your future. The ultimate bingo experience is within reach!
How to get our mobile bingo app?
You are just a touch away! To play for real money wins, download the App via the Play Store or App Store. Our mobile bingo app is 100% safe and easy to use. It runs smoothly and displays visually pleasing graphics on your screen mobile. Play the huge selections of casino games and online slots on the move!
It's APPsolutely amazing, right?
How to play Mobile Bingo?
To play bingo on mobile, you'll need your smartphone or tablet. Device in hand, scroll through the site and pick your favourite mobile bingo games online. On Booty Bingo there's a bingo game for all tastes. Whether you are a fan of the 90-ball bingo or 75-ball bingo, the choice is endless. If you are looking for even bigger wins, you can always try out the progressive bingo games.
Playing mobile bingo has the same awesome bingo games. What's more is that you get to play the games by simply touching the screen!
Here are the two ways to play bingo on mobile:
Connect to the site

Nowadays, most bingo sites are mobile responsive. It means that all the games are playable on your devices. You can sign in on Booty Bingo via your browser and all you'll need is an internet connection.


Download the app

You can download the app to your mobile via the App Store or Play Store depending on your devices
What are the best Mobile bingo sites?
Drum roll, please! One of the best new mobile bingo sites is…. Booty Bingo! That's no surprise, right? We all know that Booty Bingo is one of the best bingo sites in the UK. It showcases a myriad of spellbinding games that are not just entertaining but easy to play. The games here are a cut above the rest! From its epic slots like Starburst to its casino games, there is variety of games to choose from. There are many reasons that make Booty Bingo one of the top mobile bingo site.
Guess what you can do! Draw your own conclusions by joining our bingo for mobile site. Create an account and enjoy an awesome registration offer. Booty Bingo runs ongoing promotions. Once you login, check out the offer area.