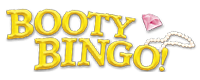 90 Ball Bingo
The most popular bingo game awaits you on Booty Bingo. Yes, that's the 90-ball bingo we are talking about. It is one of, if not the most famous bingo variations played in the UK.
Play Now
Play the 90-ball bingo online and enjoy this easy yet fun version of bingo. Take a trip into the lobby, pre-buy your cards and never miss a chance at a huge jackpot ever again. There are different 90-ball bingo types such as the fixed and progressive jackpot games. Join Booty Bingo if you are not registered yet for chances of huge wins!
How to play 90-ball bingo games?
Ahoy me hearties, lost at sea! Get ready to discover the 90 ball bingo rules? The 90-ball bingo card consists of a 3x9 chart of numbers, 27 squares, 9 columns and 3 rows. On each line, there are 9 boxes that display 5 numbers and 4 empty spaces. A total of 15 numbers will appear on your 90-ball bingo tickets which will consist of numbers ranging from 1 to 90.
Once the game starts, sit back and let the action play out. The 90-ball bingo caller calls out numbers until the winning cards are identified. In an online game, you can have the computer auto-dab your numbers. The choice is all yours! You can also play on mobile and take the game anywhere you'd like.Play from your iPad, iPhone, or Android for a chance to win on the run.
How to win the 90-ball bingo game?
Ready to shout B-I-N-G-O? There are many ways of winning on this game and these include:
One-Line – Cover all numbers in any single row.
Two horizontal lines – Cover all numbers in any two rows.
Full House – Cover all 15 numbers on a ticket.
These three 90-ball bingo patterns can bring you a win and they carry their own prize. If you are lucky, you can collect 3 prizes during your bingo games by being the first to complete all 3 patterns. The winner is identified and receives the current prize. Two or more players get a share of the same prize if they all complete the winning combo at the same time. The prize will be divided amongst the winners. These 90-ball bingo rules apply to each game on Booty Bingo.
Play the 90-ball Bingo for more ways to win big. You can play for huge wins on the 90-ball bingo games right away upon registration.
Top 90 Ball Bingo Tips
Do you want to find out how to increase your chances of winning great prizes at Booty Bingo? Our experts are here to guide you every step of the way through your bingo sessions. Yes, the 90-ball bingo game is a game of chance. It is true that the numbers are drawn randomly! Yet, there are some tips and tricks that you can use to increase the odds to win at bingo.
Let's find out the different 90-ball bingo rules that you can apply:
Understand the bingo rules: 90-ball bingo is the same everywhere, whether played online or in bingo halls. However, some might have their own rules and ways of operating. Knowing the rules gives you a competitive edge.
Choose the best time to play: As you play the 90-ball bingo online and in rooms packed with people, this can reduce your chance of winning. Instead, try to play during off-peak hours. The bingo rooms on Booty Bingo come with a time schedule plus the number of players in each room is on display. Keep an eye on both.
Buy Multiple cards: Increase your chances of winning by purchasing multiple cards in each round. It is more fun than playing with a single card. Set a budget and get started. Playing online makes it easier. You have the option to enable the automated marking of all your cards as the 90-ball bingo caller, calls the numbers.
Play the jackpot bingo games: If you want to win big, try playing our bingo games with a jackpot.
Buy lower-priced cards: Buy lower priced tickets so you can play with many cards at a time.
90-ball bingo patterns: There are only three different patterns which include: any one line, two lines or a full house. It is one of the many reasons for its popularity and why you should play the game on Booty Bingo.
Play 90 Ball Games
We have some great news for you. On Booty Bingo as soon as you register you can enjoy playing bingo games scratchcards and online slots games. Make sure you check out on its latest welcome bonus offer. Amazing, right? So, what are you waiting for pirate! Jump on the bandwagon and enjoy the 90-ball bingo online at Booty Bingo.