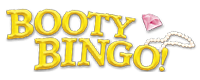 75 Ball Bingo
Ready to play the 75-ball bingo? The 75-ball bingo is without a doubt one of the most played bingo games around the globe. This game gained much popularity during the 1940s.
Play Now
From that moment on it has never ceased to entertain players in North America and the United States. To play the 75-ball bingo online, buy your tickets and head to the bingo rooms. Stand your chance of hitting the jackpot while the 75-ball bingo caller, calls the numbers. This game offers loads of opportunities to win big. Needless to say, you can use your mobile to play the 75-ball bingo. Create an account to find out more about the 75 ball bingo games on Booty Bingo!
How to play 75 Ball bingo games?
The 75-ball bingo game consists of a 5x5 chart of numbers. Each square on the chart has a number in the exception of the centre square. The 75-ball bingo has an endless number of winning patterns which makes it even more fun. You may work as a captain but here you play like a pirate! Your mission is to be the first to complete a pre-set pattern with the covered numbers.
The 75-ball bingo rules
There's no end to the adventures on Booty bingo. To kick off your 75 ball bingo games, get your cards from the 75-ball bingo card generator. Now, that you've got your cards, wait for the game to begin. There's a countdown that will keep you updated. In a single game, you can buy up to 48 cards on Booty Bingo. Keep in mind that you can buy your bingo cards only after you've funded your account. The 75-ball bingo caller will call numbers 1 through 75 one at a time until someone wins. Every single time a number is called, it will appear on the screen.
To bring your bingo experience to the next level, you can customise your game according to your likes. There's the option to choose a daub colour, pattern colour or daub symbol. Our bingo rooms on Booty Bingo let you decide.
How to win on the 75-ball bingo?
To win, the numbers on a player's 75-ball bingo card must re-create the pre-determined pattern as the caller draws new balls. The 75-ball bingo patterns will be shown on the top of your screen. The patterns are unique and vary from one game to another. Anytime a player completes a winning pattern on their bingo card, the game will pause. A message will pop up informing you, who've won the game and how much they won. The 75-ball bingo rules are easy to understand, and this is the reason why it is such a popular game on Booty Bingo.
Games Options
On Booty Bingo there are several game options such as:
Choosing your Daub Colour
Picking a Pattern Colour
Selecting a Daub Symbol
Music Volume
Caller Volume
To keep the fun at its peak, there's the chat box, where you can make new friends or play chat games.
The 75 Ball Bingo Tips
The 75-ball bingo game is a game of chance! On this sizzling hot variant of bingo, the caller calls numbers randomly. However, there's a few tips and tricks that we want to share with you. Concocted in fine style to bring your bingo experience to new heights. Pay attention and let the game begin!
Understand the basic Rules: Know the 75 ball bingo rules on your fingertips. Playing a game without knowing how to win isn't the best thing to do, right? Therefore, always check out how to play the game in case they come with their own set of rules.
Play at a strategic time: The more players in a room, the lesser are your odds. Say bye bye to peak hours. Adjust your schedule and play during the off-peak hours. Have a peek on the bingo's lobby, the number of players playing is always displayed.
Low-priced Cards: Are you on a tight budget? Fret not! On Booty bingo, there's always a bingo room that will suit you. The price varies and can fit your bingo needs.
Playing the 75-ball bingo online is all about having fun! With all these top tips and tricks, you can kickstart your bingo adventure with us. There's no other place like Booty Bingo! Guess what, while playing bingo, you can also spin the reels of popular online slots games.
Play 75 Ball Games
Register and enjoy bingo games at Booty Bingo! If playing bingo was a dream, now you can fully enjoy it here. To top it all off there is a pool of slots and online scratchcards at your fingertips.